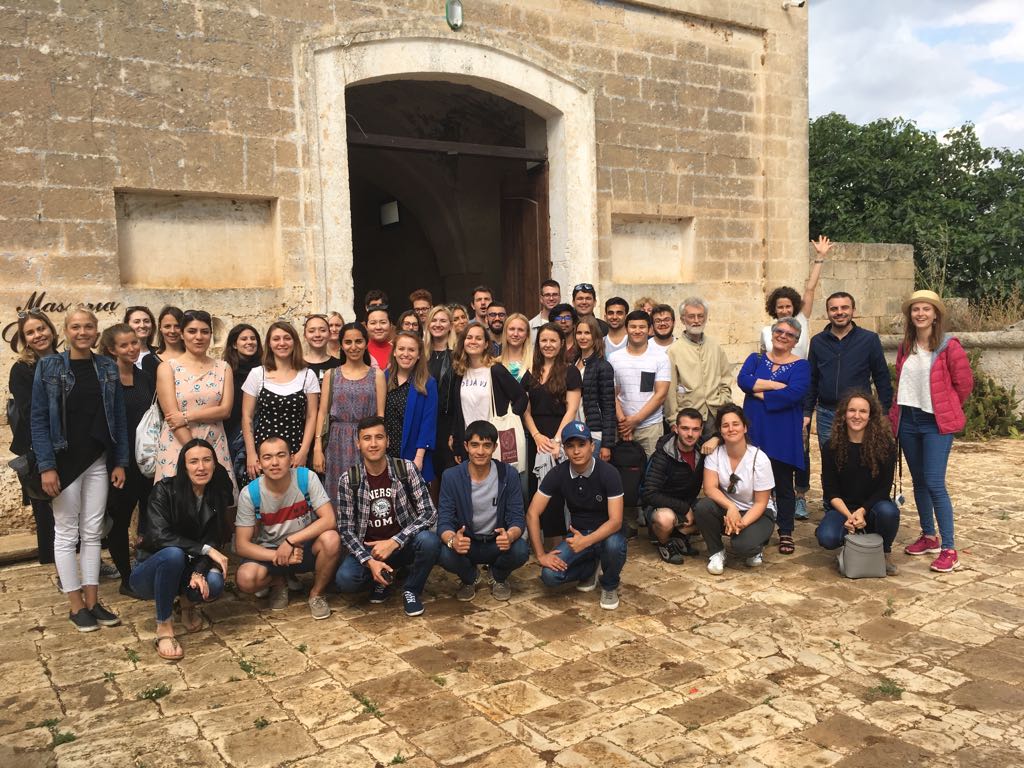 The family of Mediterranean Diet (MD) Foundation widens with the prestigious Masseria Cuturi in Manduria (Puglia), that is guided by Rossi Chauvenet family. Masseria Cuturi represents the direct expression of the environment and it has a great story. In particular, it's distinguished for grapes and wines "Primitivo" and "Fiano" production, extra-virgin olive oil, cereals, and a lot of typical agricultural products: all express the Mediterranean Diet. For these reasons, in relation to the same vocation to promote correct lifestyle and a good nutrition that identify with the Mediterranean Diet the best model, the MD Foundation and Masseria Cuturi have a collaboration.
Masseria Cuturi was built in 1881, it's fields are characterized with thirty hectares of Primitivo, Negramaro e Fiano grapes, and one hundred hectares of other agrarian production typical of Puglia. Today, thanks to the great energy of Rossi Chauvenet family, Masseria Cuturi want improve the quality of agricultural production above all of oil, wine and cereals: these three products represents the triad where Mediterranean Diet is based on, like affirms Prof Gaetano Crepaldi President of MD Foundation: BREAD, OIL and WINE.
The relations between MD Foundation and Masseria Cuturi are based on several objectives: improving link with Puglia areas, a place that identify the Mediterranean Diet with its history and traditions; spreading the effects on human health of Mediterranean Diet trough typical food and lifestyle.
All this is possible thanks to a beautiful location that is charachterized by fields with food plants and trees growed in organic mode, a great wood of "Mediterranean Scrub", a great ancient house, an archeological site of the ancient Messapic people, and wonderful landescapes between land and Ionio sea.