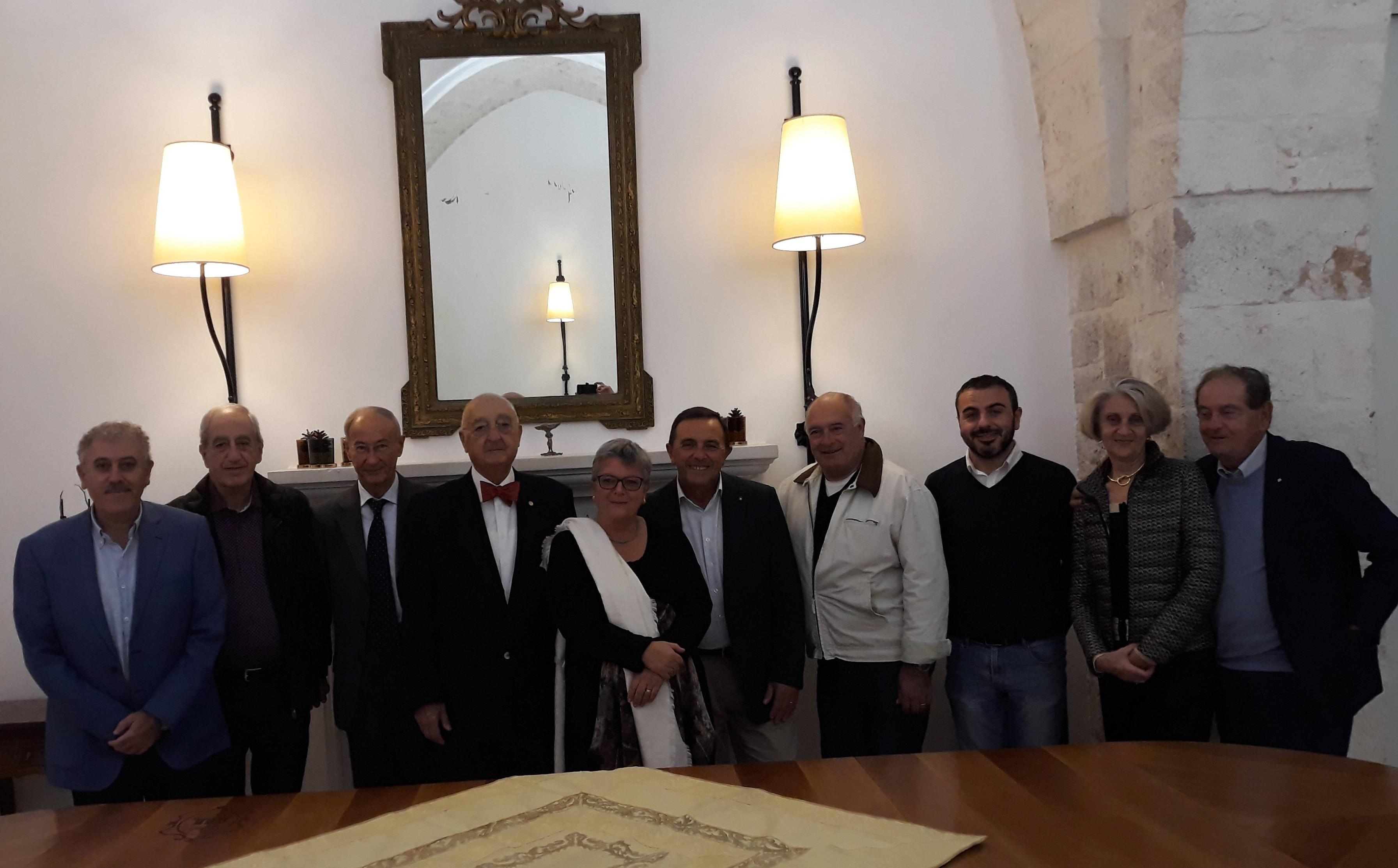 The Mediterranean Diet Foundation has a new President: on 16th October 2018 the board of directors has elected unanimously the Prof Renato Guerriero President of the Foundation. The election has been realized in Ostuni, where is the headquarters. The past president, Prof Gaetano Crepaldi, is been appointed Honorary President. During the assembly are been confirmed the General Director, Prof Stefania Maggi, the General Secretary, Dr Angelo Faggiano, and the Secretary of the President, Dr Domenico Rogoli.
At the reunion took part these members: Dr Franco Scoditti, Dr Vincenzo Massari, Dr Gianfranco Coppola, Dr Angelo Silibello, Prof Renato Guerriero, past vice-president, and the auditor Dr Gianmpolo Zeni.
The new President Guerriero will work to do a new boost to the activity of the Foundation through the confirmation of the ongoing projects and a stronger national and international presence, focusing on scientific research, training, cultural activities and food excellences that identify the Mediterranean Diet.